Things To Do To Get a House Ready To Sell
Posted by Rita Boswell on Wednesday, May 24, 2023 at 4:18:08 PM
By Rita Boswell / May 24, 2023
Comment
Are you looking to sell your house but not sure where to start? Preparing a home for sale can be overwhelming, but it's essential if you want to attract the right buyers and fetch the best price. In this comprehensive guide, we'll cover all the necessary steps to get your house ready to sell. Let's dive in!
Making a Good Impression on Prospective Buyers
Improve Curb Appeal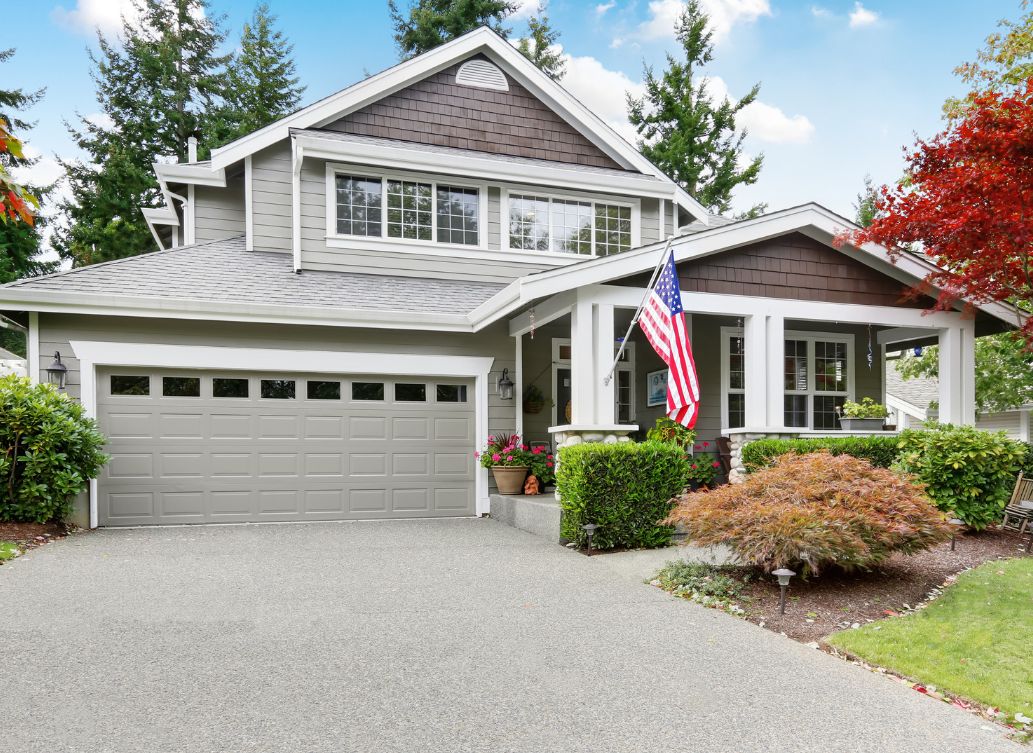 When it comes to selling your house, let's talk about curb appeal because it's a game-changer. The exterior of your house is the first thing that buyers see, and it can make or break their decision to even step inside. So, investing some time and effort into sprucing up your home's curb appeal is a smart move.
But here's the cool part—you don't have to go all out and break the bank to make a difference. Simple upgrades can work wonders. Think fresh landscaping, replacing outdated light fixtures, or giving that front door a fresh coat of paint. These little changes can seriously transform the look of your home and catch the eye of potential buyers.
Here's a fun idea to add some charm: colorful flowers or plants. You can go for potted flowers on the front porch or create a beautiful garden bed. Trust me, flowers bring a pop of color and make your home look so inviting. And don't forget to edge the lawn and keep it nicely trimmed. It's all about that overall polished appearance.
Another trick—update your hardware! Swap out that old mailbox or doorknob for something sleek and modern. It's amazing how these small changes can make a big impact. Let's not forget about some accent lighting. Add a few lights around the front porch or along the path leading up to your house. It'll create depth and dimension, making your home look warm and welcoming.
So, here's the bottom line: the exterior of your house matters, and even small improvements can go a long way. Spruce up your landscaping, add some updated light fixtures, and make those simple changes. You'll boost your home's curb appeal and grab the attention of potential buyers. Get ready to roll up your sleeves, tackle those outdoor projects, and watch your home sell like hotcakes!
Declutter
When you're selling your house, keeping it tidy is key to impressing those buyers. You want them to focus on the house itself, not your stuff, right? So, let's start with a clean sweep of all the visible areas. Give the living room,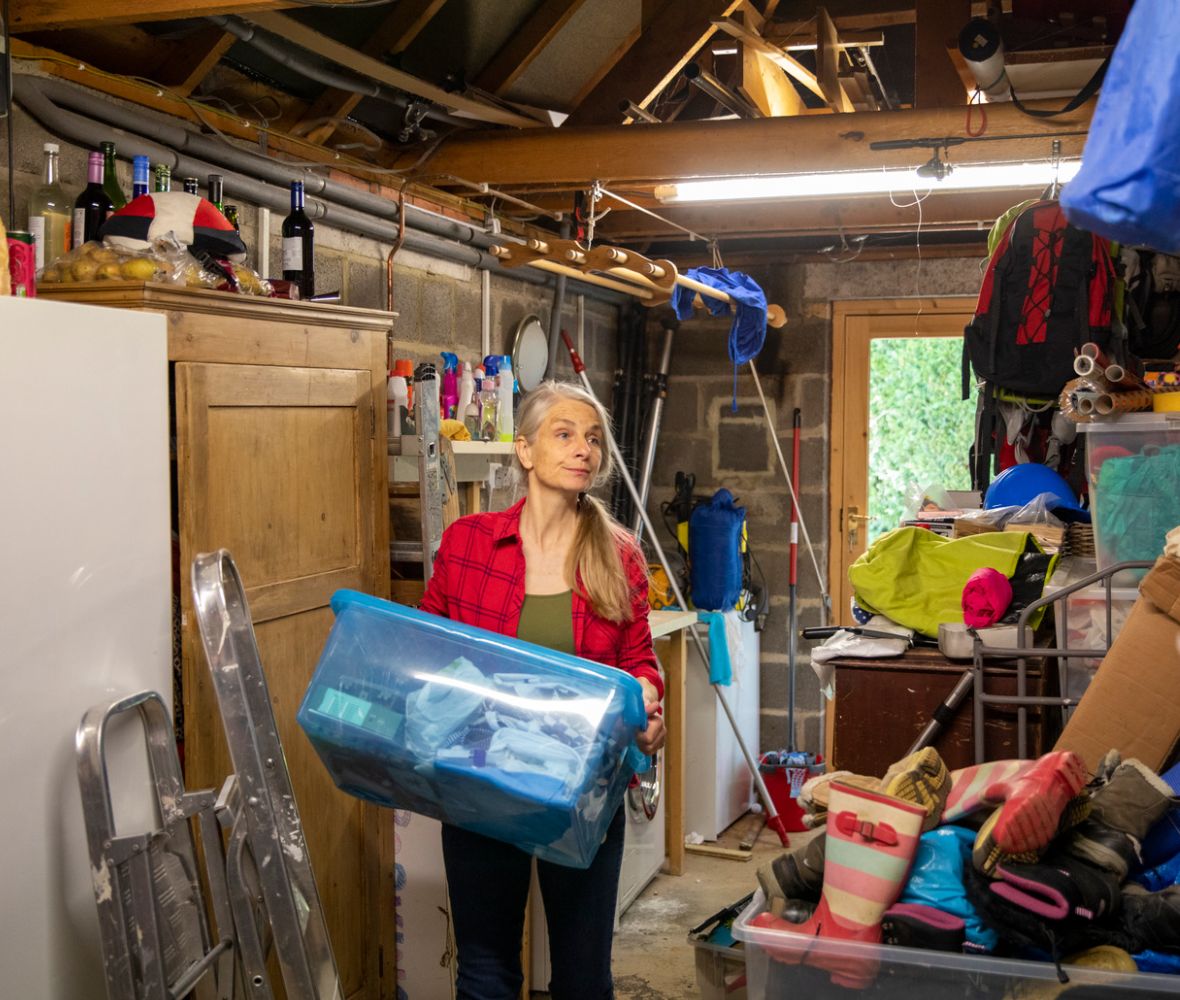 dining room, kitchen, and bedrooms some TLC. Tidy up any toys, papers, or other items lying around. The goal is to make these spaces look spacious and squeaky clean.
Don't forget about the hidden spots too. Take a peek inside closets, drawers, and cupboards because buyers might snoop around during house showings. So, let's make sure those spaces are neat as well. And hey, while you're at it, why not declutter? Get rid of things you no longer need by donating, selling, or storing them off-site. It's a win-win situation—it'll make your house less cluttered and moving out easier.
Here's a tip for making your life easier while your home is on the market. Consider putting as many things as possible in storage. That includes furniture, decor, and belongings that you don't use every day. By clearing out these items, you'll create more space, making your house look even more spacious. And bonus! It helps potential buyers imagine their own stuff fitting right in.
So, in a nutshell, a clean and organized home makes a massive difference when selling. Take the time to declutter both the visible and hidden areas of your home. Trust me, it'll increase the chances of getting an offer that exceeds your expectations. Let's get things tidied up and show those buyers what your amazing house has to offer!
Change Outdated Light Fixtures and Bulbs
Let's shed some light on an important tip! When it comes to selling your home, don't underestimate the power of updated light fixtures and bulbs. You know, buyers are gonna be checking out every nook and cranny, and that includes the lighting.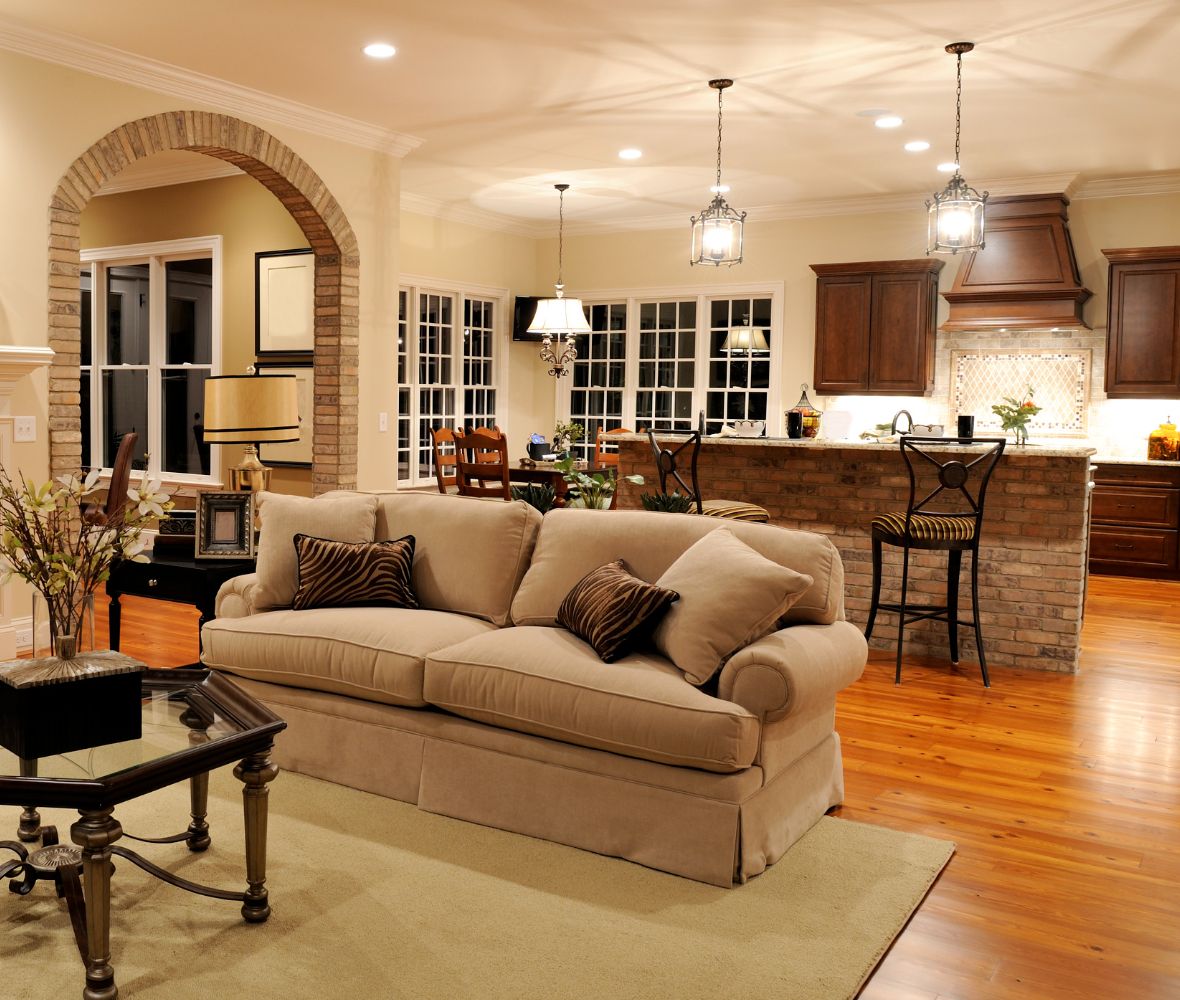 Outdated light fixtures can make your home look old-fashioned and unappealing. So, it's time to give them a modern and stylish upgrade. Make sure all the bulbs are working perfectly and that the fixtures themselves are in top-notch condition. If anything is damaged or needs replacing, it's best to take care of it before potential buyers come knocking.
Let me share my little insider tip from renovating my late mother-in-law's house—Amazon has a fantastic range of affordable and contemporary light fixtures. So, you might want to check them out for some stylish options that won't break the bank.
Remember, when your home is well-lit with modern fixtures, it creates a fresh and inviting atmosphere that buyers will love. So, let's brighten things up and make your home shine like a star!
Maintenance
So, you're getting ready to sell your house? That's awesome! Let me tell you, staying on top of regular maintenance is the secret sauce to make your home look absolutely amazing and impress those potential buyers. And trust me, you definitely want to impress them, right?
Taking care of things like plumbing, heating, and electrical services may seem like small stuff, but it can have a huge impact on how buyers see your place. So, don't forget to give your home the tender loving care (TLC) it needs to shine and attract those eager buyers.
Start by taking a leisurely stroll around your house and keep an eye out for any signs of wear and tear. Are there scuff marks on the walls? Loose door or cabinet handles? Outdated light fixtures? These little details may not seem like a big deal, but they can actually affect a buyer's impression of your home. It's all about those small touches that make a big difference.
Oh, and let's not forget about those outdated appliances. They can give the impression that your house isn't
well-maintained, especially if they're not energy-efficient anymore. Another tip: consider investing in newer models. Not only will they look better, but they can also save you some bucks on those utility bills. Double win!
In a competitive market, keeping your home in tip-top shape is crucial. You want it to stand out from the crowd and catch the attention of those potential buyers, right? That's why staying on top of maintenance is key. Take the time to do regular checks and make any necessary updates or fixes. Sure, it might require a bit of effort, but believe me, it'll be totally worth it in the end. Your home will shine like a star and attract those eager buyers like magnets!
So, roll up your sleeves, give your home that extra care, and get ready to wow those buyers. You've got this!
Paint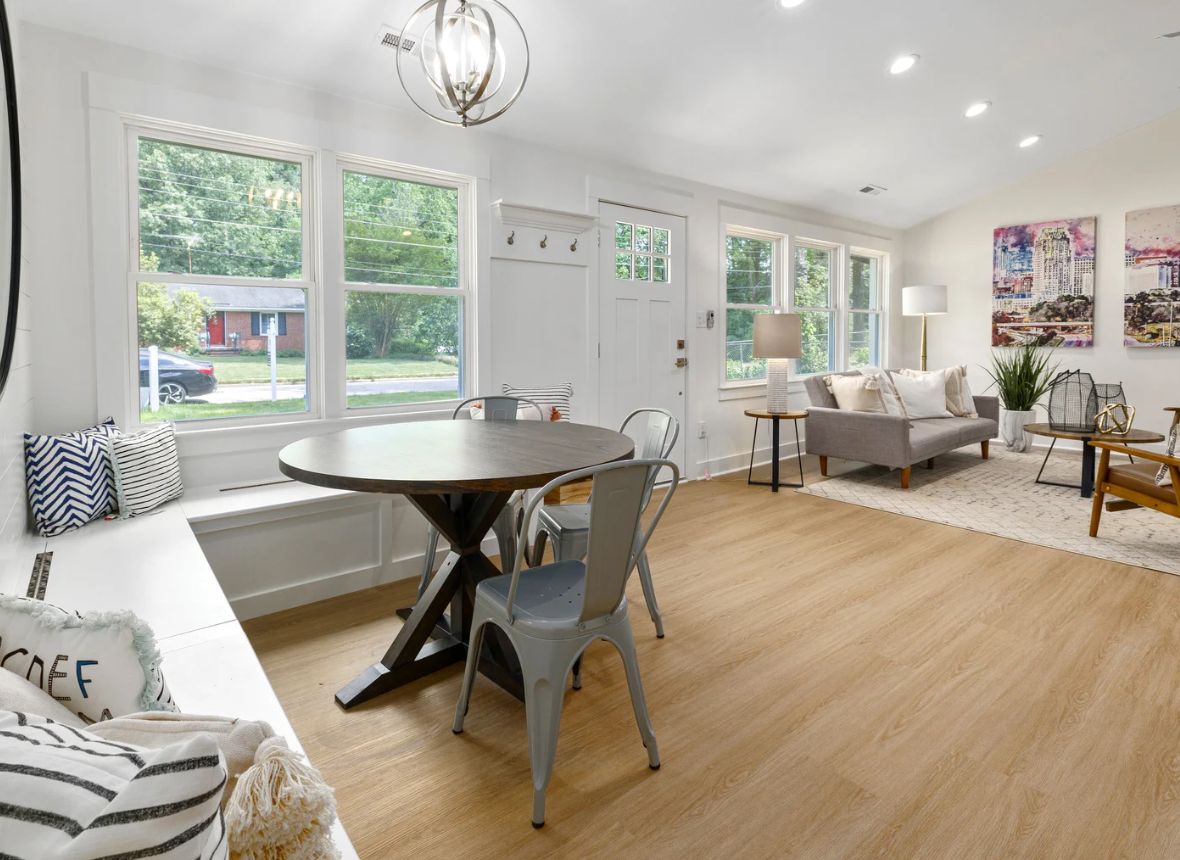 Don't forget the power of a fresh coat of paint when selling your house - it can make all the difference! Seriously, it's a game-changer. Not only does it make your home look cleaner and more updated, but it also appeals to a wider range of potential buyers. Who can resist a fresh and stylish look, right?
So, let's dive into the painting process. First things first, prepare the walls by removing any personal items. This gives you a clean canvas to work with and makes the painting process much easier. Also, take the time to clean and repair any damage on the surfaces you'll be painting. A smooth finish will make your home look even more fabulous.
Now, let's talk colors. It's best to stick with neutral tones. Why? Because they appeal to a wider range of tastes and allow potential buyers to envision themselves living in the space. If you're unsure about which colors to choose, consider reaching out to a real estate agent or professional home stager for some expert advice.
Timing is everything. Ideally, aim to paint about a month before listing your home. This gives you plenty of time to touch up any scuffed or damaged areas that may have occurred in the meantime. However, if you're pressed for time, don't worry. You can still do touch-ups and cover up any pesky scuff marks as needed. Phew!
Oh, and let's not forget about the exterior. Take a stroll around the outside of your home and check for any chipped or worn-out areas. Give those spots a fresh coat of paint too. It'll boost your home's curb appeal and make a fantastic first impression on potential buyers. They won't be able to resist!
Adding a fresh coat of paint works wonders when it comes to getting your home ready to sell. By choosing those lovely neutral tones, prepping the surfaces, and touching up where needed, you'll give your home a brand new lease on life. Trust me, it's guaranteed to impress any potential buyer who walks through that door. Get your paint brushes ready and let the transformation begin!
Clean The House
When it comes to getting your house ready to sell, one of the most crucial steps is giving it a deep clean. You want potential buyers to walk into a home that sparkles and feels fresh and inviting, right? So, let's dive into some tips to ensure your home is in tip-top shape:
Let's start with the windows: Clean them inside and out! Trust me, clean windows make a huge difference in how your home looks from the outside and how much natural light fills the space. Take the time to give those windows a thorough cleaning, both inside and out.
Rent a pressure washer: If your driveway, sidewalks, or the exterior of your home could use some serious cleaning, consider renting a pressure washer. It's a smart investment that can blast away dirt and grime, making your home look fresh and brand new again.
Let's tackle the bathroom: Recaulk those tubs, showers, and sinks. Old or cracked caulk can make these areas look dingy and outdated. Take the time to recaulk, and you'll be amazed at how much cleaner and fresher they'll appear.
Pay attention to the little details: Polish those chrome faucets and mirrors. It's those small touches that make a big difference in how your bathroom shines. Give them a good polish for a sparkling clean look.
Daily vacuuming does wonders: Yes, it might seem like a bit of work, but trust me, vacuuming your home daily keeps it looking and smelling fresh. Plus, it helps cut down on allergens and pet hair. Don't forget to wax floors, dust furniture, and keep bathrooms and kitchens spotless.
Create a clean and uncluttered vibe: Tuck away personal items and hang up fresh guest towels. Remove any personalized items like family photos and keep everything looking more generic. This helps maintain a clean and uncluttered appearance. Oh, and keep that toilet lid closed when not in use!
Leave no surface untouched: Clean carpets, floors, the garage, basement—basically, clean every surface in your home. This thorough cleaning ensures that your home looks and smells fresh, making a great impression on potential buyers.
If cleaning isn't exactly your thing, don't hesitate to hire professionals. A deep cleaning service can be a fantastic investment when it comes to selling your home. By following these steps, you'll be well on your way to giving your home a deep clean that'll seriously impress those potential buyers.
So, roll up your sleeves, gather your cleaning supplies, and let's make your home shine bright like a diamond!
Decorating And Staging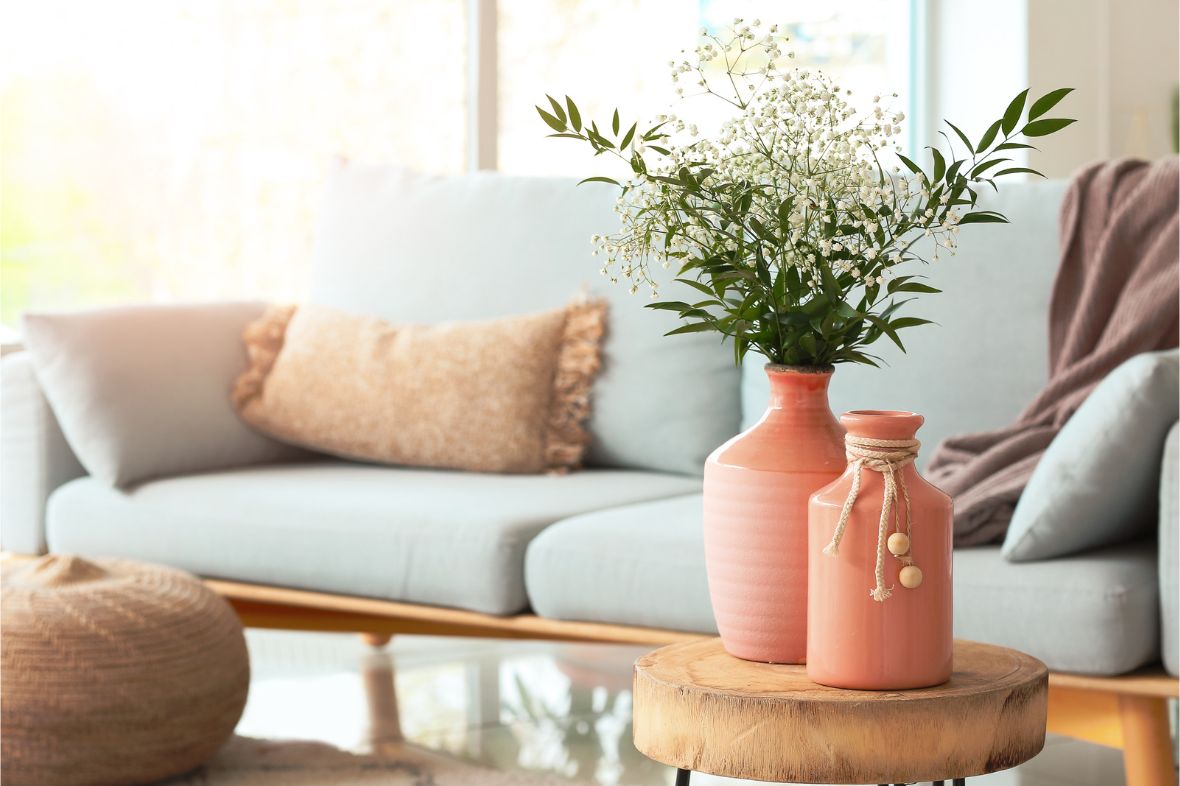 When it comes to selling your house, you want it to look its absolute best, right? That's where decorating and staging come in. These magical techniques can transform your home into a warm and inviting space that potential buyers will fall in love with. Let me give you some tips and tricks on how to make your house irresistible to prospective buyers.
First things first, let's make it feel like home. When buyers step into your house, they want to envision themselves living there. So, focus on key rooms like the kitchen, living room, master suite, and bathrooms. These areas deserve some extra attention.
Now, let's talk about those small yet impactful touches. Add a bouquet of fresh flowers to the kitchen or living room. Throw some decorative blankets on the couch. Swap out those old towels in the bathroom for some fresh, updated ones. These little details create a warm and inviting atmosphere that buyers are searching for.
Creating a single focal point in each room is key. Whether it's a stunning piece of artwork, highlighting architectural details, or arranging furniture in a way that catches the eye, it helps buyers imagine themselves living in the space. Trust me, this technique works like magic.
Oh, and don't forget about the exterior of your home! First impressions matter, so let's make it count. Simple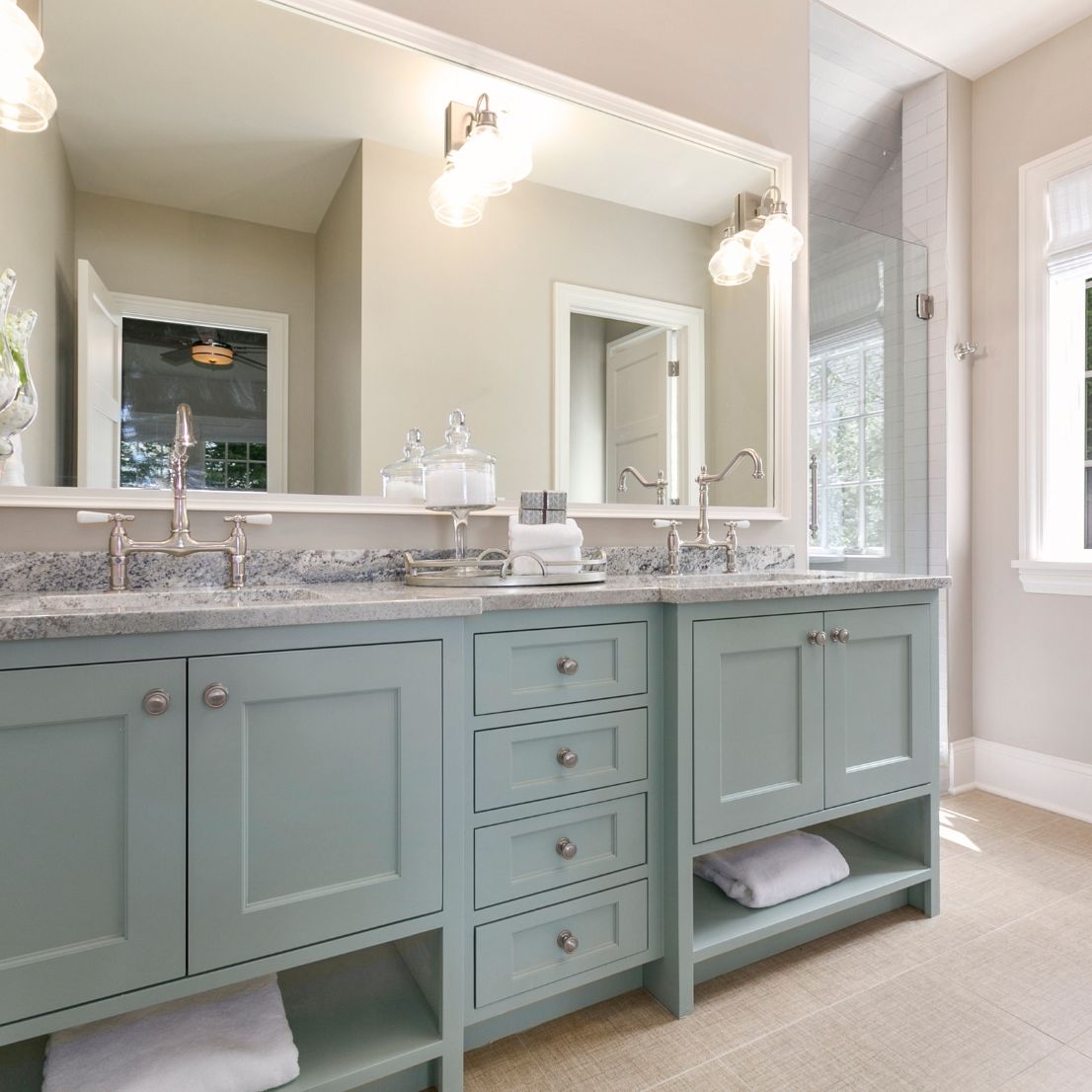 improvements like planting colorful flowers, giving the front door a fresh coat of paint, or updating the house numbers can make a big impact. In fact, staging the exterior can increase your home's value by up to 17%. Amazing, right?
To wrap it all up, home staging is a game-changer when it comes to selling your house. It showcases your home in the best possible light and helps buyers envision themselves living there. Take the time to create a warm and welcoming environment, and you'll see your home sell quickly and at a great price.
In conclusion, getting your house ready to sell doesn't have to be overwhelming. By focusing on key areas like curb appeal, decluttering, updating light fixtures, performing regular maintenance, adding a fresh coat of paint, and deep cleaning, you'll greatly improve your home's marketability. And remember, the power of decorating and staging is your secret weapon to create that irresistible atmosphere. With these tips in mind, you'll attract the right buyers and achieve a successful sale. Good luck, and let the selling journey begin!
Frequently Asked Questions (FAQs)
Frequently Asked Questions (FAQs) about Selling a House
Selling a house can feel overwhelming, especially if it's your first time. But don't worry, we've got your back! To make things easier for you, we've compiled a list of frequently asked questions (FAQs) about selling a house. Let's dive in!
Q: What is the cost to sell a house?
A: It can vary depending on a few factors like real estate agent fees, closing costs, and any repairs or upgrades you make before putting your property on the market. It's important to keep these costs in mind when determining your asking price and planning your budget for the sale.
Q: Is feedback from showings important?
A: Absolutely! Feedback from potential buyers who have viewed your property can be incredibly valuable. It gives you insights into what changes or improvements may be needed to increase interest in your house. So pay attention to that feedback, make necessary adjustments, and make your home even more appealing to a wider range of buyers.
Q: Should I make repairs or upgrades before selling my house?
A: The age-old question! Well, it depends. In general, making repairs or upgrades that improve the functionality or curb appeal of your home can increase its value and appeal to potential buyers. So if you have the means and it makes financial sense, go for it! It's an investment that can pay off with a higher return on investment (ROI).
Q: When is the best time to sell a house?
A: Timing is everything, right? The best time to sell a house can vary depending on factors like your location and the current housing market. But as a rule of thumb, spring and summer are often considered the prime seasons to sell. Why? Warmer weather and increased buyer activity. So keep that in mind when planning your selling timeline.
Q: How do I determine the listing price for my house?
A: One way to figure it out is by doing a comparative market analysis (CMA). This involves researching the sale prices of similar homes in your area to get an idea of the average market value. And of course, a real estate agent can be your best buddy in providing insights into the current market and helping you set the best asking price for your property.
Selling a house can be a complex process, but fear not! With proper planning, preparation, and a good understanding of the key factors involved, you can make the sale as smooth and profitable as possible. Remember, you've got this! Good luck on your selling journey!
The Rita Boswell Group is a top real estate team serving clients in the Columbus area. Led by experienced realtor Rita Boswell, our dedicated team is committed to delivering exceptional service, extensive market knowledge, and personalized guidance to ensure a smooth and successful real estate experience for our clients. Whether you're buying or selling, our expertise and unwavering dedication make us your trusted partners in achieving your real estate goals. Contact the Rita Boswell Group today and let us guide you every step of the way.