How To Buy A Home With Great Resale Value
Posted by Sarah Davila on Friday, August 26, 2022 at 1:50 PM
By Sarah Davila / August 26, 2022
Comment
When embarking on the exciting journey of purchasing your dream home, it's natural to focus on the features that cater to your current lifestyle. However, it's equally important to consider the property's resale value down the road.
The National Association of Realtors® recommends approaching home buying as a strategic business decision. Factors such as location, size, layout, and condition play pivotal roles in determining whether your investment will stand the test of time.
Evaluate the Neighborhood
Location reigns supreme when it comes to real estate value. A desirable neighborhood not only enhances your quality of life but also attracts a broader pool of potential buyers, often driving up property prices. While the definition of a "good location" can vary, many homebuyers seek residences nestled on safe, tranquil streets with convenient access to essential amenities like schools, banks, and shopping centers.
Keep in mind that homes facing strip malls or business parks tend to fetch lower prices due to their less appealing views. On the flip side, homes with picturesque vistas often command premium prices. Before making your decision, investigate any upcoming developments that might impact the surrounding scenery.
Consider Layout and Configuration
Beyond square footage, the layout of a home significantly influences its resale value. Inadequate bedroom and bathroom facilities can negatively impact a property's worth. Most homebuyers prefer homes with three or more bedrooms, as highlighted by the National Association of Realtors.
However, it's essential to strike a balance. Homes boasting five or more bedrooms might overwhelm potential buyers. Or, the bedrooms might be too tiny.
Features like walk-in closets, open living spaces, dedicated laundry rooms, a well-appointed kitchen, and an ensuite bathroom typically elevate a property's resale value. Many of today's buyers also need to have dedicated office or flex space.
Maximize with Additions and Renovations
Certain home improvement projects can instantly enhance your property's value. For instance, replacing worn-out siding offers an excellent return on investment and boosts resale prices.
Consider adding a bedroom to your home, a move that places it in a higher price category. Transforming your attic or finishing the basement can provide an instant equity boost. Adding livable square footage from unfinished space is a great way to increase your resale value while living in a home.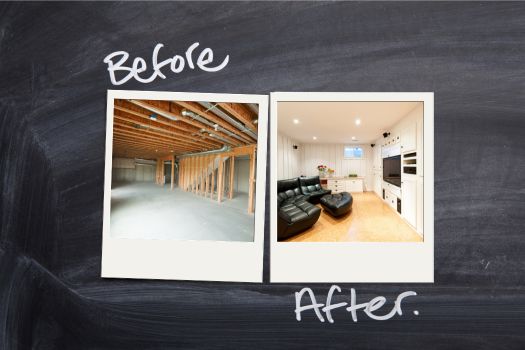 Quick kitchen updates, such as cabinet door replacements and new sinks and faucets, often increase your home's value by the exact amount invested in the upgrade.
Adding an ensuite bathroom can potentially boost your home's value by up to 20 percent.
Consider Distressed Properties
When seeking a home with solid resale potential, consider distressed properties like foreclosures and short sales. These options often offer competitive prices but may require significant repairs or renovations.
They offer an opportunity to build your home's value with good old sweat equity. However, beware of biting off more than you can chew. If you're considering foreclosed homes, talk honestly with your agent about what you're looking for, your goals, your budget, and your level of home improvement expertise.
Distressed properties can yield substantial returns, but they come with increased risks. The more work they need, the higher the potential risk and reward. Approach them strategically, and they can be a valuable path to a home with strong resale potential.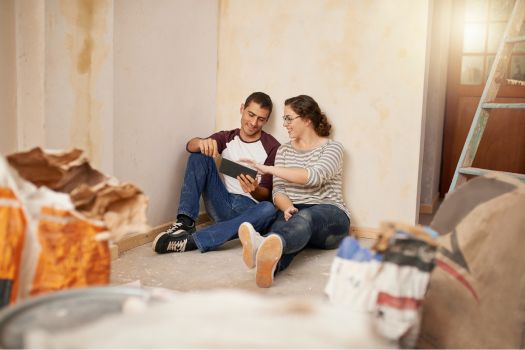 Leverage the Expertise of Your Agent
External factors can influence your home's price, making it challenging to predict future resale values accurately. Elements like employer relocations, interest rate fluctuations, unemployment rates, and birth rates can impact property prices.
Nevertheless, a seasoned real estate agent can be an invaluable asset. When you're ready to sell, ask your agent for a home value estimate. This document assesses recent selling prices of comparable homes in your area and establishes a price range for your property.
For future sales, your agent can consider local price trends, employment statistics, transportation plans, and incoming employers to provide insight into your potential resale value.
Buying a Home in Central Ohio?
If your home-buying journey leads you to the vibrant Columbus area, it's wise to collaborate with a local expert. Rita Boswell, a 5-star Real Estate Agent in Columbus, Ohio, is dedicated to ensuring an exceptional client experience. Reach out to her today at 614-830-9767 to begin your home-buying adventure.
Browse Today's New Listings
Thinking about buying a home? Check out today's new listings! If you see one you like, reach out to us at 614-830-9767 to schedule a showing.