Dos and Don'ts When Selling a House: Insider Tips from a Real Estate Agent
Posted by Rita Boswell on Tuesday, May 9, 2023 at 8:51:13 AM
By Rita Boswell / May 9, 2023
Comment
Selling a house can be an exhilarating journey, filled with ups and downs. As a seasoned real estate agent with years of experience, I've seen it all—the highs of a bidding war and the lows of a stagnant market. Today, I want to share my insider tips on the dos and don'ts when selling a house. Buckle up, because we're about to embark on a ride that will help you attract potential buyers and achieve a successful sale.
The Art of Preparation: Getting Your House Ready for Showtime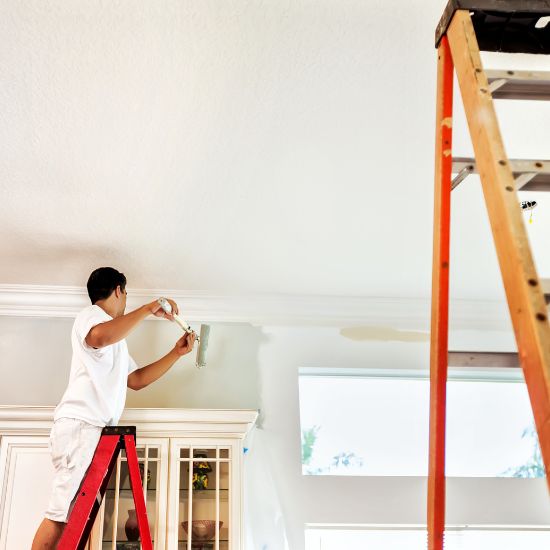 Imagine you're preparing for a blind date. You'd spruce yourself up, right? Well, the same goes for your house. First impressions are crucial, and potential buyers want to be wowed from the moment they step through the door. Let me share a story to illustrate this point.
My client, Mike had a traditional 2-story home. The house had nice features, but it needed some TLC. Mike took my advice and invested a little time and effort into sprucing up the curb appeal. He repainted the front door a nice shade of gray, added flower pots to the porch, and fixed the broken mailbox. These small changes worked wonders. The open house was a success!. Mike's house stood out among the competition, and it sold quickly at a fantastic price.
Key Takeaway: Don't underestimate the power of curb appeal. Invest in small improvements that will make your house shine and leave a lasting impression. Zillow provides a great list of the Best Home Improvements to Increase Value.
Pricing: The Goldilocks Dilemma—Not Too High, Not Too Low
Setting the right price for your house is like Goldilocks finding the perfect porridge—it needs to be just right. Overpricing can scare off potential buyers, while underpricing may leave you feeling shortchanged. To find that sweet spot, I rely on a mix of data and intuition.
I always tell my sellers, we can look at data inside out and upside down but it always comes down to, the home is worth what a buyer is willing to pay.
Key Takeaway: Pricing is a delicate balance. Trust your real estate agent's market analysis and don't let emotions cloud your judgment.
Marketing Magic: The Art of Storytelling and Visual Appeal
In today's digital age, effective marketing is the secret ingredient to attracting potential buyers. We're not just selling a house; we're selling a lifestyle, a dream. And to do that, we need to captivate buyers with compelling stories and visuals. However, it also means disconnecting from our personal connections to the house to create a broader appeal.
Recently, I embarked on the renovation and sale of my late mother-in-law's house, and it was a bittersweet experience. The house held cherished memories for my family, but I knew it was time to let go and create new memories for someone else.
When it came to marketing, I wanted to create a connection between the house and the prospective buyers. I understood that people don't just buy a house; they buy into a lifestyle and a sense of belonging. To accomplish this, I enlisted the help of a professional photographer and videographer to capture the essence of the home.
We created a captivating video walkthrough that showcased the unique features and charm of the house.
As a result, I'm happy to say, the house sold quickly, exceeding my expectations. But more importantly, it found new owners who were not just purchasing a house, but embracing a home filled with love and cherished moments.
Key Takeaway: Tell a story that resonates with potential buyers. Use captivating visuals and descriptive language to evoke emotion and showcase the lifestyle your house offers.
Showtime: Open Houses and Showings that Seal the Deal
Open houses and showings are your chance to impress buyers and make them fall head over heels for your house. Creating a welcoming and memorable experience is key.
Let me share a secret weapon: the power of scent. Yes, you read that right. Creating a pleasant aroma can really make a difference. A good scent can instantly transform a room, making it feel fresher and more welcoming. However, you want to avoid using those artificial air fresheners you find in stores, as they can actually irritate allergies or make potential buyers suspicious about what you might be trying to cover up. Instead, I recommend using natural ingredients for your home fragrance, and you can find some fantastic DIY recipes over at Better Homes & Gardens. And if you really want to go the extra mile, why not try baking some cookies before an open house or showing? That sweet, cozy smell is sure to give visitors a warm and homey feeling.
Key Takeaway: Engage all the senses during showings. Consider small touches like playing soft music, creating a cozy ambiance, and even baking something delicious to create a lasting impression.
The Art of Negotiation: Finding Common Ground
Negotiating offers can be both thrilling and nerve-wracking. It's a delicate dance where both parties strive to find common ground. Let me share a story that demonstrates the importance of flexibility and open-mindedness during negotiations.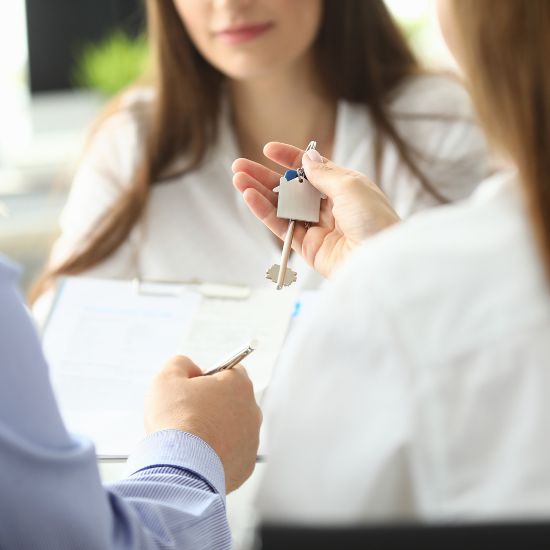 Let me share a heartwarming story from my real estate experience. A few years back, when the housing market wasn't as fiercely competitive as it is today, I had the pleasure of working with a seller who received an offer slightly below their desired price. Initially, they were inclined to dismiss it outright. However, we took a moment to pause and consider our options. With a helpful mindset, we decided to engage in an open and constructive conversation with the buyer. Our primary focus was to genuinely understand their needs and concerns, all while ensuring our client's bottom line was met. It turned out to be a fantastic decision! Through compromise and collaboration, we reached an agreement that left everyone involved satisfied, and the deal was successfully sealed. This experience reinforced an invaluable tip I received when I first started as a real estate agent: never hastily reject the first offer. It often leads to missed opportunities and lower returns in the end. How wise that advice proved to be! As your real estate agent, I am committed to guiding you through the journey with a helpful and empathetic approach, always aiming for a win-win scenario.
Key Takeaway: Approach negotiations with an open mind. Listen to the other party's perspective and be willing to find a win-win solution that benefits both sides.
Closing the Deal: Smoothly Navigating the Finish Line
Congratulations! You've accepted an offer, and it's time to close the sale. This is where attention to detail and careful coordination come into play.
Selling your home can be a rollercoaster ride, right? One minute you're excited about the next chapter of your life, and the next minute, you're a bundle of nerves worrying about closing the deal. That's where I come in! With years of experience in helping homeowners sell their properties, I know just how important it is to make the process as smooth and stress-free as possible. From listing your property to the final handshake, I'll be there to guide you every step of the way, using my expertise to ensure a successful and happy closing day. Let's make this an experience to remember!
Key Takeaway: Closing the sale is more than just paperwork; it's a significant milestone in people's lives.
Experience the Difference: Testimonials from Satisfied Clients
But don't just take my word for it. Here are some testimonials from clients who have experienced the outstanding service I provide:
"After looking for over a year, and requesting to see several houses during that time, we finally found the home we wanted! Rita was so patient and never made us feel like we were wasting her time. She was supportive and helped us every step of the way. She was always able to get us viewings that fit our schedule and told us everything we needed to do to sell our old home (it sold in less than 24 hours!). Rita was very prompt with returning emails and phone calls, which is so helpful when you are feeling stressed about what's going on?! She also has a great network of professionals that can make things happen...even on weekends, when many other companies are closed. We would definitely recommend Rita!!".
"We just closed on our dream home and sold our condo on the same day. Rita Boswell is our best realtor. She has been work with us for more than one year to make sure we get our dream home, she very patient. She is very good negotiator, we bought and sold the house in very good price. Our family is a big family, she makes sure to make everyone happy and get what everyone wants for the house. She is very knowledgeable person. She makes a good recommendation. When we have question Rita try her best to get us a quick answer. Also most of time she went out of her way to help us on the thing we need. At the end she made us feel that she is not a realtor, but she is our friend. Thank You. Rita"
Ready to Make Your Move? Contact Me Today!
If you're ready to sell your house and experience a seamless and successful selling process, don't hesitate to reach out. Let's work together to make your real estate dreams a reality. Contact me at 614-830-9767.
Remember, selling a house can be an adventure, but with the right agent by your side, it can also be an exhilarating and rewarding journey. Let's get started today!
The Rita Boswell Group is a top real estate team serving clients in the Columbus area. Led by experienced realtor Rita Boswell, our dedicated team is committed to delivering exceptional service, extensive market knowledge, and personalized guidance to ensure a smooth and successful real estate experience for our clients. Whether you're buying or selling, our expertise and unwavering dedication make us your trusted partners in achieving your real estate goals. Contact the Rita Boswell Group today and let us guide you every step of the way.