Homeowners Insurance Simplified: A Beginner's Guide
Posted by Sarah Davila on Friday, September 2, 2022 at 1:26 PM
By Sarah Davila / September 2, 2022
Comment
Whether you call a condo, townhome, ranch-style house, or a luxurious mansion your home, it's probably your most valuable asset. Ensuring its protection can prevent financial devastation in the face of a disaster.
Disasters like floods, fires, burst pipes, or break-ins can strike at any time, often when you least expect them. Losing your home to such an event is distressing enough, but losing your financial investment can compound the situation.
Typically, homeowners insurance pairs with contents insurance, making it sensible to bundle them in the same policy. The contents of your home, such as valuable art, jewelry, or antique furniture, can often exceed the home's value. Additionally, contents are more vulnerable, especially to theft and accidental damage. A home insurance policy's primary purpose is to provide financial security, enabling you to get your life back on track swiftly after a disaster. Unfortunately, many overlook the importance of this responsibility.
Thankfully, most people have a legal or contractual obligation to obtain homeowners insurance. Mortgage holders are required by lenders to have suitable insurance since the property is also an investment for the lender. If you own your property outright, you're generally not legally obligated to have insurance, but it's still highly advisable.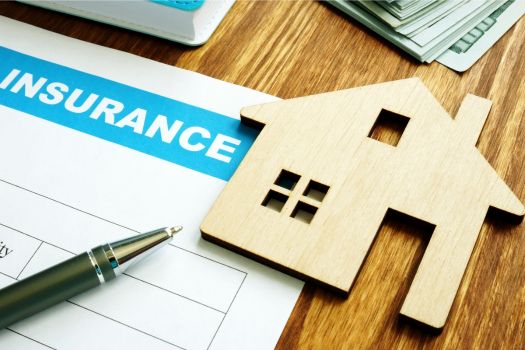 Determining Coverage Needs
Your homeowner's insurance should cover the costs of rebuilding your home and replacing its contents in case of a disaster. A professional property valuation, typically required by mortgage lenders, is necessary.
When calculating your coverage needs, consider the following:
The cost of rebuilding your home may not reflect its purchase price, considering fluctuating property prices and labor and material expenses.
Account for your home's age, local cost factors, and any upgrades or extensions.
Create an inventory of your home's contents, emphasizing valuable items like furniture, electronics, jewelry, and appliances. Include item details such as estimated value, purchase date, and photos.
Consider professional valuations for high-value items.
Liability coverage is crucial to protect against lawsuits stemming from accidents on your property.
Understand the deductible, as a higher deductible lowers premiums but requires you to cover more of the initial costs.
Avoid settling for the minimum coverage if you have a mortgage, as it may only cover the mortgage value, not your deposit or property contents.
Tenants need contents insurance, as homeowners typically handle home insurance. Ensure your coverage includes additional living expenses in case your home becomes uninhabitable.
Common Home Insurance Exclusions
Even comprehensive home insurance policies have exclusions. Thoroughly review your policy's fine print to understand them:
Expected wear and tear and claims for items worn out due to age or extensive use are typically not covered.
Misinformation upon policy inception can result in denied claims.
Leaving your home unattended for extended periods (usually over 30 days) may void coverage.
Valuable items regularly taken away from home, like laptops or bicycles, may require additional coverage.
Damage caused by war, terrorism, or civil unrest is usually not covered.
Damage intentionally caused by you or residents in your home may result in denied claims and insurance fraud accusations.
Non-Standard Home Insurance
Standard homes usually demand lower premiums and are straightforward to insure. However, non-standard properties or unusual circumstances may require extra effort to find suitable coverage. Non-standard properties include listed buildings, homes with thatched roofs, timber-framed houses, flat-roofed buildings, prefabricated houses, and unoccupied properties. Standard policies may not provide adequate coverage for these homes, necessitating a professional survey and higher premiums.
Conclusion
Use price comparison websites to estimate your home insurance costs by providing details about your home, contents, and location. Keep in mind that premiums can vary significantly based on your area's risk factors. When assessing home insurance, don't solely focus on the cost; appreciate its value when needed the most. Comprehensive coverage can help you and your family recover from unforeseen disasters and get life back to normal.
For more information on insuring your home, consult a homeowners insurance expert. If you would like to be connected to a trusted local insurance professional, reach out to us at 614-830-9767. We have a network of industry professionals and can point you in the right direction.
Browse Today's New Listings
In the market for a new home? Check out today's newest listings! If you see one you like, call or text us to schedule a showing.