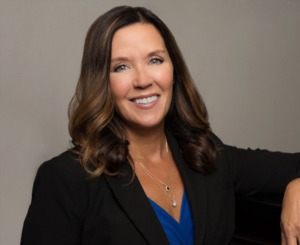 As a life-long resident of Columbus, Ohio, I know just about every inch of Central Ohio. I currently reside in Worthington with my husband and 3 children. As the youngest of seven, I have siblings and several other family members living throughout the area. Fun Fact About Me: My nickname is Supergirl and has been since a young age when I would introduce myself as Sue Pagura (maiden name). The nickname stuck and has been with me ever since.

Prior to becoming a REALTOR®, I worked for The Ohio State University as a Graduate Program Manager for over 16 years. I recruited and advised graduate students from as many as 23 different countries. Guiding top quality international (and domestic students) through their graduate program was rewarding, but the real estate world kept calling my name.

I answered that call, and have never looked back. I transitioned from guiding students to guiding Buyers through one of the largest transactions of their lives. Buying or Selling a home can be very exciting but also can be very stressful. Having a real estate professional to work through the details with you during this process is invaluable. People are my passion, and my clients will tell you that I am a friend collector.

Please allow me to be your Supergirl and guide you through your real estate journey.